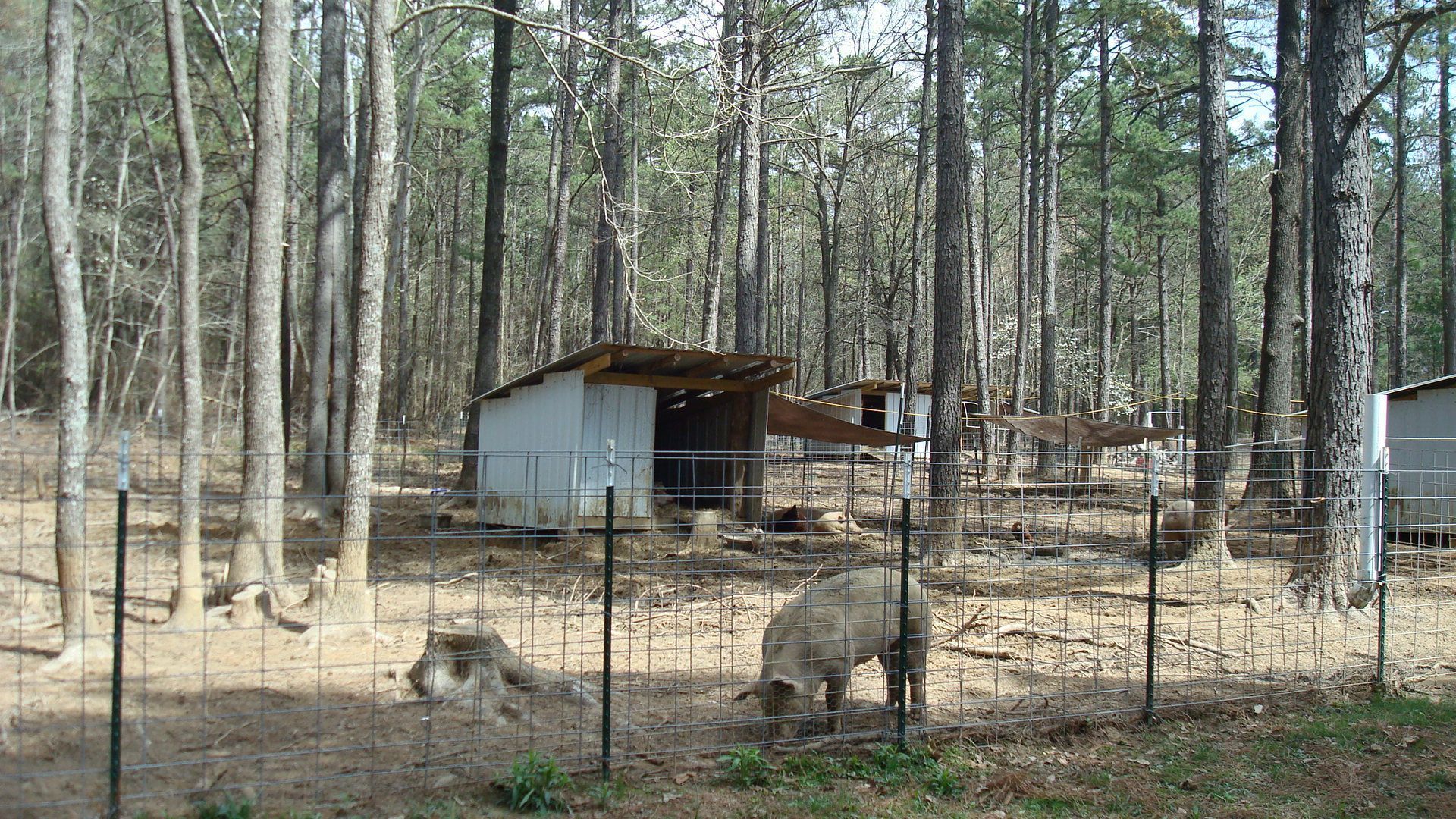 Please call (479) 675-6650 for availability and pricing.
Interested In Feeder Hogs? Raising your own feeder hogs is actually not too complicated. The three necessities you will need are space for your hog, feed, and shelter. Our feeders are fed an all natural grain recipe designed by us. It consists of corn meal, soybean meal, rice bran, rolled oats along with added calcium, phosphorus, salt, pig mineral (trace minerals and vitamins), vegetable oil as well as added lysine, methionine and threonine. We sometimes add a little garlic granules to the feed, which helps boost their immune system and gives their food a little extra flavor they don't always get. They will also get extra eggs from our free range chickens and vegetable scraps from the garden. They will not get any table scraps, meat of any kind, or blood meal, fish meal, or bone meal like what you may find in some commercialized feeds. They also will not be given any growth hormone or steroids to induce growth.
We want to thank the people & companies below for their information & assistance in getting us to where we are today.